About Us
The Glasmans have been raising quality purebred cattle since the 1930s. In 2006, Matthew purchased his first black Angus while going to school in Vermilion, AB at Lakeland College and has since been focusing on developing the black Angus herd, as well as a select group of Simmental and red Angus. We have been successful exhibiting champions at the fall shows and the prestigious World Angus Forum in 2009 at Spruce Meadows in Calgary, AB. Matthew is a fifth generation Glasman to be raising cattle and working the land. Matthew works full time at a potash mine in Rocanville, SK and Leanne is at home raising their two beautiful daughters and attending to bookkeeping and paperwork matters. Both help out on their parents' farms in their spare time as well as having some grain land of their own. Matthew & Leanne sell bulls and a select group of females in conjunction with M&J Farms Simmental and Angus in the on farm bull sale in February each year.
We love to talk about and look at cattle - call or email to discuss the cattle or stop by anytime!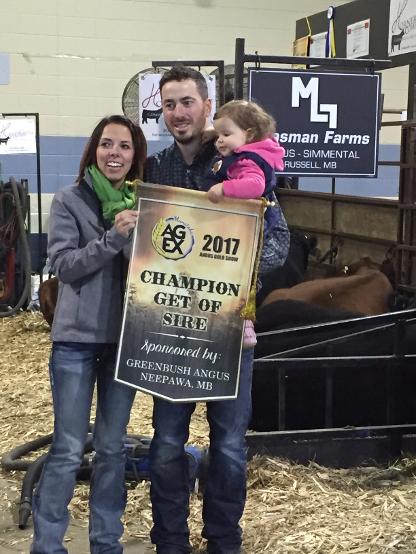 Mission Statement
To raise Proven, Productive, Profitable Angus and Simmental cattle that will work in any herd knowing that we are only successful when our customers are!